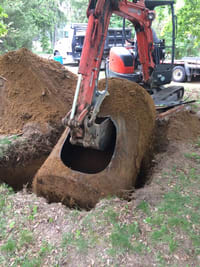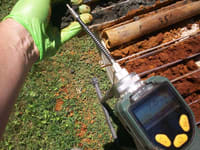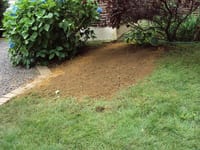 Make Firstech Environmental your first choice for New Jersey oil tank services. Our skilled and experienced team of oil tank removal specialists can remove any underground storage tank or above ground storage tank properly, safely, and cost-effectively.
We use extensive advanced planning and thoroughly evaluate site-specific circumstances to ensure that our oil tank solutions are carried out as unobtrusively as possible. Our customer service personnel will be there to assist you through every step of the oil tank removal process and to obtain the required permits for your municipality. We also have a frequently asked questions page for any general questions you may have.
Firstech Environmental's experienced team, modern equipment, and proven quality control measures ensure that your oil tank removal project will go off without a hitch. Upon completion of your project, we will provide you with a report that will be completed and forwarded to your township, as required to close your permits.
Request a free oil tank removal estimate or contact us to discuss oil tank solutions for your property.
NJDEP Certified Contractors Serving New Jersey for Oil Tank Removal, Closure & More
You can trust Firstech Environmental to complete all NJ oil tank removal projects in compliance with local and state regulations. Our oil tank removal experts are licensed in tank closure and are certified through the New Jersey Department of Environmental Protection.
Oil Tank Closures
Improperly closed or non-permitted tank removals can result in difficulties when selling your property. Firstech offers the best value for your tank closure needs. We provide free estimates for oil tank solutions—click here to request a quote, call 800-997-2820 to schedule an onsite visit, or contact us for more information.
Leaking Oil Tanks & Soil Contamination
Should you experience a worst-case scenario where your oil tank has leaked, Firstech will discuss all your options with you and help you determine the best, most cost-effective oil tank solutions for closing your case with the New Jersey DEEP, including potential insurance coverage and/or NJUST fund grant money for your cleanup costs. We provide complete solutions for leaking oil tanks and soil contamination.
Contact Firstech Today for Oil Tank Removal
For over 20 years, Firstech has been New Jersey's leading provider of oil tank removal and environmental remediation solutions. Request a quote on your oil tank removal project, or contact us for more information.