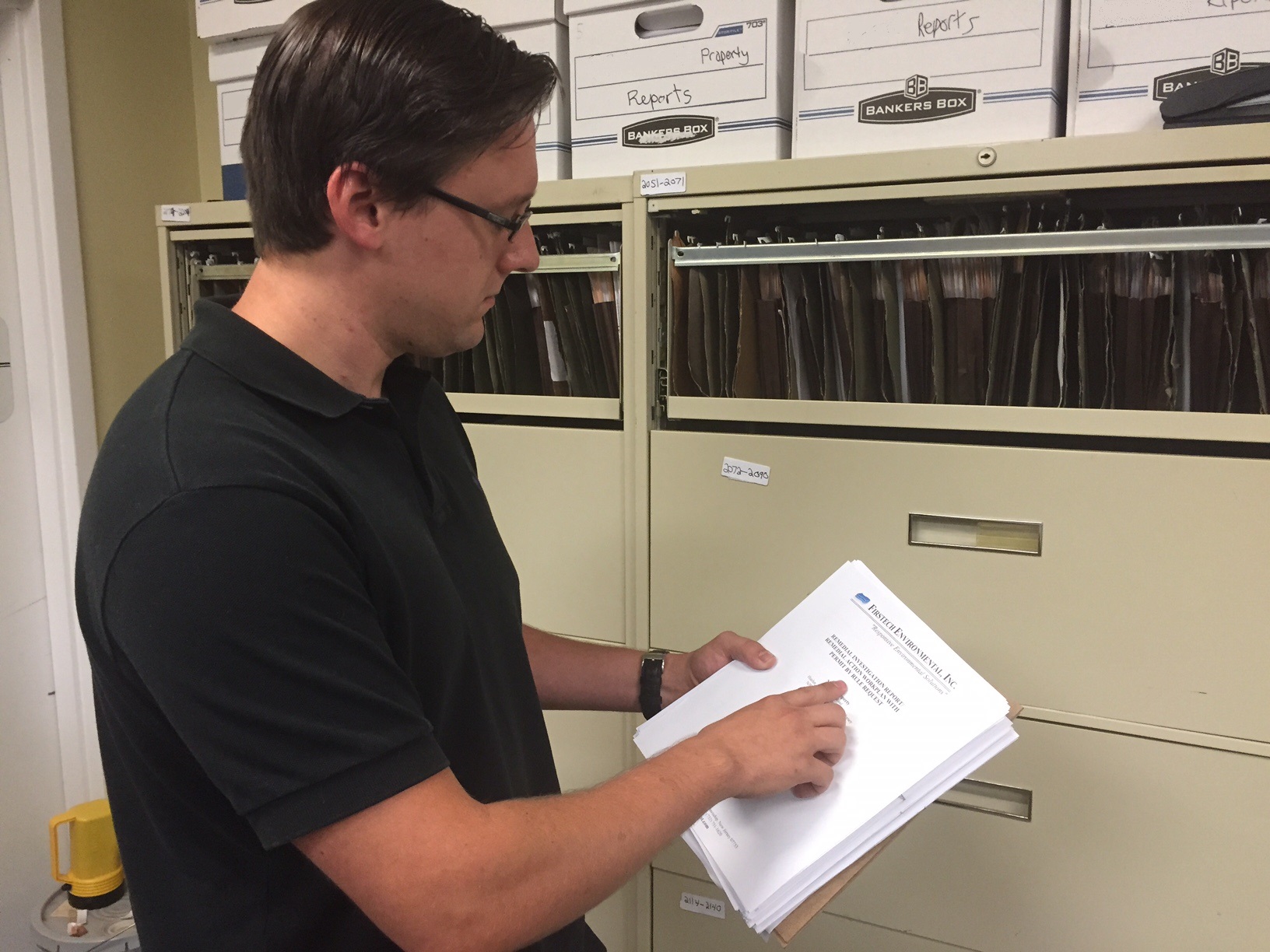 Environmental consulting firms work with residential, commercial, and industrial clients to ensure they are working in compliance with environmental regulations. Most industries, including construction, manufacturing, and retail, use environmental companies for site remediation, environmental construction, and other field support services to consider their impact on the environment.
Firstech Environmental provides environmental consulting services in New Jersey to evaluate environmental insurance claims, leaking and non-leaking underground tanks, buildable wetlands and Pinelands areas, and performs Phase I & II investigations for residential, commercial, and industrial clients alike. Our goal is to evaluate your current situation so we can consult you on the best possible solution.
Learn more about our environmental consulting New Jersey services below or contact us to discuss your specific project.
Environmental Consulting Services from Licensed Site Remediation Professionals in NJ
Petroleum contamination age dating is an important part of leaking underground storage tank investigations for proof of tank discharge. New Jersey residents often request these services from environmental companies in NJ for insurance coverage litigation and to determine the applicability of pollution exclusion clauses in their insurance policy.  Our staff can assist with everything from data evaluation to thorough investigations.
Our LSRPs provide services including site investigations, project evaluations, overseeing environmental cleanup, safety assessments, and more.  As an experienced New Jersey environmental consulting firm, we can review, re-align and manage your entire remediation project, potentially saving you tens of thousands of dollars.
As NJDEP pre-qualified environmental remediation professionals, Firstech Environmental consulting and contracting can now investigate and remediate unregulated heating oil tank discharges with limited NJDEP oversight. This allows Firstech to request and obtain many NFA/RAO letters at an accelerated pace.
Choosing the right environmental consulting firm to "weed" through the NJ Wetlands regulations can be the difference between the success and failure of your project goals. If you have a wetland system suspected on your property or are preparing to purchase one that might, we can help you assess development potential and navigate the NJDEP permit process.
The Pinelands Commission Permitting process can be lengthy and overwhelming. Our experience and expertise as a New Jersey environmental consulting firm can move you through this process quickly to get you the permit(s) you need for housing renovations, new developments, and other projects in the Pinelands preservation area of New Jersey.
It's important to know exactly what you are getting into when you purchase a commercial or industrial property. Our environmental consulting services include assistance with due diligence processes including Phase I property protection and ISRA investigations.
As of June 2007, all child-care centers must use environmental companies in NJ to conduct a site investigation prior to obtaining or to maintain their State Daycare License. We assist you with the Preliminary Assessment process and help you complete the necessary steps for obtaining a No Further Action letter from NJDEP in a timely manner. 
Vacuum Truck Services
Firstech vacuum truck services can assist clients in performing projects such as total fluid recovery (TFR) events or emergency spill removal. Removing liquid contaminants from the environment can save thousands of dollars in overall project completion costs.
New Jersey SRRA for New Jersey Environmental Consulting Firms
The New Jersey Site Remediation Reform Act (SRRA) was enacted to streamline the investigation and remediation of hazardous substances discharged into the environment. These processes were previously handled solely by the NJDEP, resulting in a severe backlog of cases under review. Under the act, Licensed Site Remediation Professionals (LSRPs) have the authority to handle these processes without prior NJDEP approval. 
LSRPs are a category of environmental professionals licensed by the State of New Jersey. They are employed by environmental companies in NJ and oversee environmental remediation. Licensed Site Remediation Professionals also provide a variety of environmental consulting services including:
Site assessment for environmental cleanup sites
Preliminary environmental/remediation project planning for residential and commercial construction
Remediation permit process assistance for construction and renovation projects
And much more
Contact Us for Environmental Consulting in New Jersey
We are an environmental company in NJ providing consulting and environmental remediation contracting services for commercial and residential clients. Contact us today to learn more about our environmental consulting services or to discuss your project needs.